Outrigger Stabilizer Floats for
Canoes


FREE SHIPPING ON ALL STABILIZERS*
* Within the 48 USA

Great for Fly Fishing
SFC-HD Outrigger is 370.00 + FREE Shipping (48 USA)
Scroll Down the Page for Details , Available Options Pricing and Action Videos

Hydrodynamic Floats in Action Video
---
---

Scroll to the Bottom for More Action Videos
Quickly installs or removes without any tools
MADE IN THE USA
FROM AMERICAN MADE COMPONENTS
Five (5) Year Warranty
(5 years on Floats, 1 year on all parts)
Stabilizer Float Colors

Float Colors: Choose Gray, Red, or Yellow

Stabilizer Floats adjust
in or out to give stability

Hydrodynamic Floats
Act As Outriggers

Hydrodynamic Floats have Quick Release Float Arm Clamp Allows you to adjust height easily

Floats telescope out to a 6 ft spread, and they quickly attach without any tools

Hydrodynamic Floats are 37" Long and 6" Diameter

Hydrodynamic Floats are torpedo shaped and lock in place to track alongside the boat thru the water.

Hydrodynamic Floats have a 10" vertical adjustment
(16" Maximum to Bottom of Float)

Hydrodynamic Floats are rigid polyethylene and weigh 4 lbs each. Total Weight is typically 15 lbs

Floats can be adjusted up and down to allow clearance between water when traveling or contact with water when still

Hydrodynamic Floats telescope from 0" to 18" out each side
Stabilizer Float Details

Hydrodynamic Floats can travel in water alongside the boat, or be raised up
Clamp for Stabilizer Floats have the Latest Quick Release Clamps

Stabilizer Floats Adjust to 3 Positions

Pulls Close In
Locks Halfway
Locks at End
Match Your Canoes Color
Gunwale Attachment Details

Gunwale Clamp
Gunwale Adapter Set
available at additional cost

Two quick release knobs attach the cross bar to the boat's gunwales as pictured. Gunwale lip should be at least 3/4" for maximum secure attachment.

On most boats - the stabilizer clamps securely to the gunwale lips at any point along the boats length - up to the width of the cross bar. Boats without gunwale lips or without adequate lips can be attached with optional bolt on gunwale adapters which come with all hardware needed.
Stabilizer for Canoes - Model SF-C-HD
with Hydrodynamic floats
Specify 36" 40" or 45" Width in Center
Wider Widths are available
Specify model/type & maximum width of your canoe
5 (five) Year Warranty
370.00 + FREE Shipping in the 48 USA
Canoe Model Notes
If you have any of the following - Please mention when ordering so we can provide you with the correct Stabilizer Model
Coleman All Models
Grumman "Eagle" Model
Grumman "Falcon" Model
Mad River "Adventure" Model
Mad River "Passage" Model
Native Watercraft All Models
Pelican All Models
Some Canoes Such as Coleman. ,Pelican and others do no have inside gunwale lips - Floats will clamp onto the outside lips. If you want them to fit in the center - order the next larger size. Also available in wider sizes is our Jon Boat Model - up to 60 " wide.. This model will also work on a canoe. CLICK HERE for the Jon Boat Stabilizer
TB-1 TOTE BAG

This Heavy Duty Carry Bag has an end zipper closure. Adjustable Strap makes it easy to transport. It fits components up to 45" long - All of the Standard Float and Cross Bar Sizes.
(color may vary)
TB-1 Tote Bag for Hydrodynamic or Eathafoam Float Stabilizers is 39.95
(Shipping is FREE when ordered with Stabilizer Package)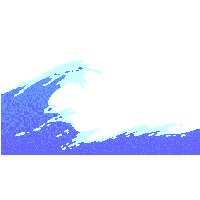 See Action Videos

Outrigger Stabilizer Users love to post Videos. See the Latest
Action Videos
CLICK BELOW

Hydrodynamic Canoe Floats on a Canoe with a Sail Video
---
---
Installing The Floats on a Canoe - Video
---
---
Hydrodynamic Canoe Floats on the Chicago River Video
---
---