Outrigger Stabilizer Floats for
SUP Stand Up Paddle Boards


FREE SHIPPING ON ALL STABILIZERS*
* Within the 48 USA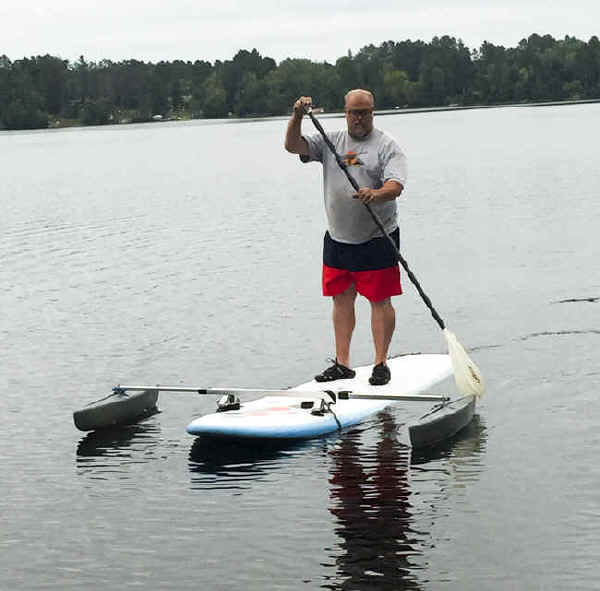 SUP Stabilizer Floats Prevent Tipping. Extend your Paddle Board use into Cool Weather
SUP-HD Outrigger is 375.00 + FREE Shipping (48 USA)
Scroll Down the Page for Details , Available Options Pricing and Action Videos-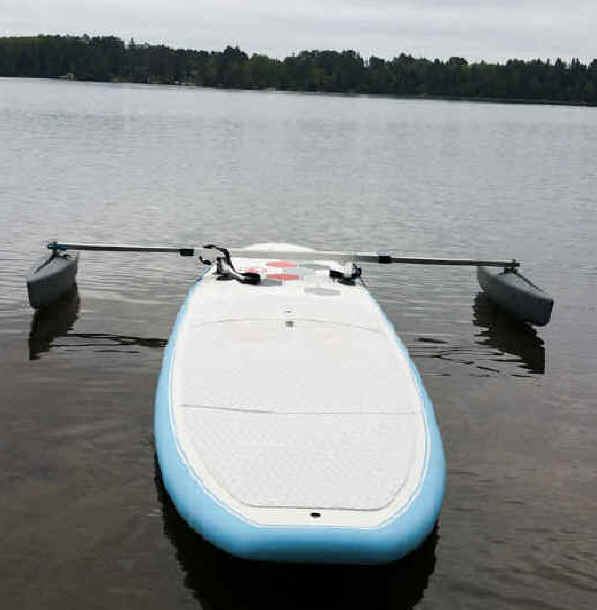 SUP Outrigger Stabilizer Floats Hydrodynamic floats strap to your SUP. Quickly installed or removed. Floats easily adjust inward or outward. Rubber feet protects paddleboard from marring. Floats are Tough Rigid Polyethylene.
MADE IN THE USA
FROM AMERICAN MADE COMPONENTS
Five (5) Year Warranty
(5 years on Floats, 1 year on all parts)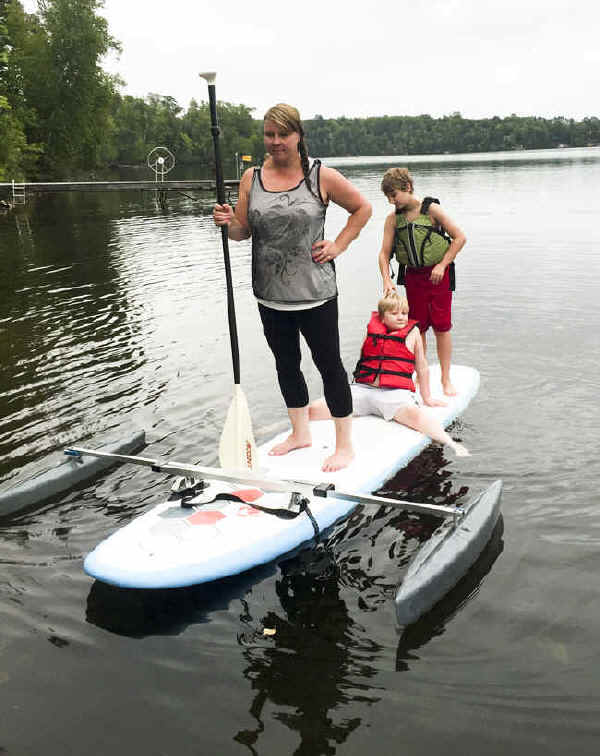 SUP Outrigger Stabilizer Floats - Stable for a Whole Family - Use as a Swim Platform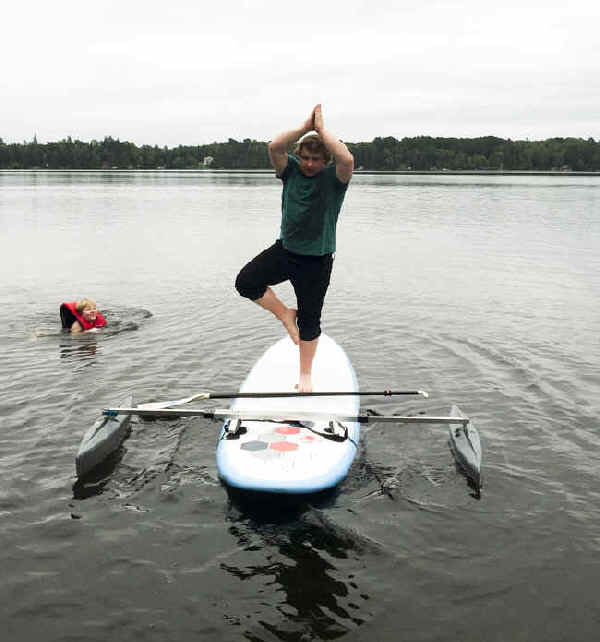 Now you can Safely Exercise - Even Standing Up
Stabilizer Float Colors

Float Colors: Choose Gray, Red or Yellow
Stabilizer Floats adjust in or out to give maximum stability

Hydrodynamic Floats are 37" Long and 6" Diameter

Hydrodynamic Floats are torpedo shaped and lock in place to track alongside the SUP thru the water.
Hydrodynamic Floats telescope from 0" to 18" out on each Side. Total distance between Floats is 6 Feet.

Hydrodynamic Floats are rigid polyethylene and weigh 4 lbs each. Total Weight is typically 15 lbs

Quick Release Float Clamp
Non Rusting Aluminum and Stainless Steel Construction
Stabilizer Floats Adjust to 3 Poisons

Pulls Close In
Locks Halfway
Locks at End
Floats attach easily with Straps

Rubber Feet adjust to fit your SUP

Quickly Installs without Tools

Stabilizers fit Paddleboards with
Smooth or Padded Surfaces

For best performance, place stabilizers on front deck of SUP

Hardware is Aluminum and Stainless Steel.

Soft Rubber Feet Protect your Paddle Boards surface.

Straps Install or Remove Easily
When Ordering
Please tell us the Width of your SUP in inches
Also - For best fit, Specify make and model of SUP. If make and model is not available, specify length, width of PaddleBoard.
Stabilizer for SUP Stand Up Paddleboards
Model SUP-HD
with hydrodynamic floats
375.00 + FREE SHIPPING in the 48 USA
5 (five) Year Warranty
Stabilizer for SUPs
Specify model/type & maximum width of your SUP
5 (five) Year Warranty

TB-1 TOTE BAG

This Heavy Duty Carry Bag has an end zipper closure. Adjustable Strap makes it easy to transport. It fits components up to 45" long - All of the Standard Float and Cross Bar Sizes.
(color may vary)
TB-1 Tote Bag for Hydrodynamic Floats is 39.95
(Shipping is FREE when ordered with either Stabilizer Package)